Click a question below to see the answer.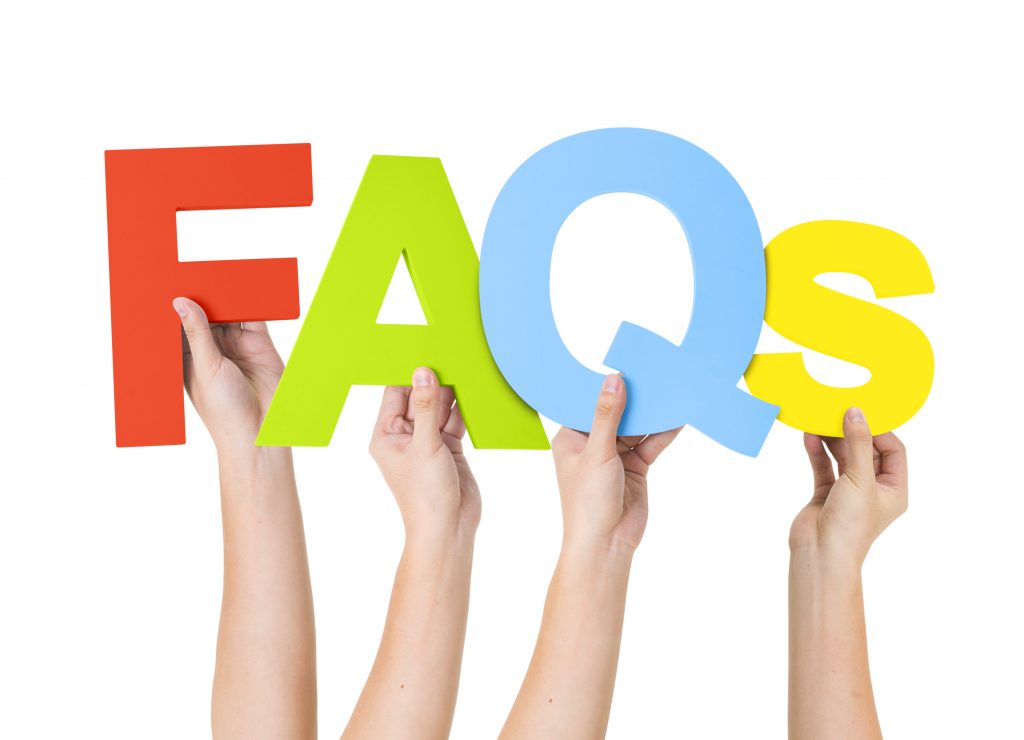 VoIP General FAQs
What is VoIP?
VoIP stands for Voice over Internet Protocol. It is a technology that allows you to make voice calls using a network connection instead of a regular (analog) phone line. VoIP converts your voice into a digital signal for transmission.
Watch the video: Intro to VoIP:
Will my department realize cost savings if we move to VoIP?
Yes.  During the 3-year period in which the University will be migrating Bell Centrex lines to VoIP, departments can expect to realize a ~30% savings compared to legacy Bell Centrex service.  After the 3-year migration period, the savings will increase to ~50%.  The VoIP system will also significantly reduce long distance costs and will nearly eliminate the cost of moves, adds and changes. Lastly, the cost of Bell Conferencing accounts can be eliminated by using the "My Room" functionality included in each 'Premium User' VoIP line.
I understand that I don't need a physical phone. How do I make and receive calls if I don't have a handset?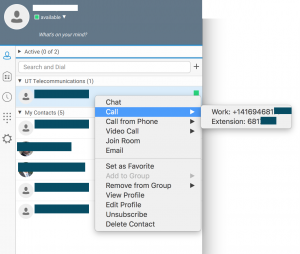 With VoIP, you don't need a physical phone in the traditional sense. To make and receive calls, you can use an application on your computer, along with headphones or earbuds with a microphone, or an application on your mobile phone. To make a call to one of your contacts, you right-click on their name and select Call:
You can also manually dial the number from the application: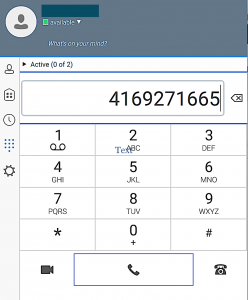 How does 5-digit dialling work between Bell Centrex and BCT VoIP phones?
One of the end user experiences that will be immediately affected is 5-digit dialling (direct extension dialling). Currently, Bell Centrex users are able to dial 946- and 978- numbers using only the last 5 digits of the phone number.
Once a phone line is moved from Bell Centrex to BCT (VoIP), that number will no longer be reachable from a Bell Centrex line using 5 digits.  Users will be required to dial all 10 digits of the phone number. If they call the number using only 5 digits, they will hear a 'your call cannot be completed' message. BCT users will be able to dial both Bell Centrex and BCT phone numbers using only 5 digits.
The chart below shows the circumstances under which 5-digit dialling will and will not work:
| | |
| --- | --- |
| Calling Scenario | Does 5-digit dialling work? |
| Centrex to Centrex | Yes |
| Centrex to BCT | No (you must dial 9 + 10 digit phone number) |
| BCT to Centrex | Yes |
| BCT to BCT | Yes |
What happens if my department doesn't move to VoIP?
The current Bell Canada Centrex contract is valid until November 30th, 2019. This means that the current pricing is guaranteed to remain the same until that date. It is highly likely that the per line pricing negotiated in the next Centrex contract will be significantly (as much as 2x to 3x) higher due to the fact that the total number of Centrex lines is expected to be much lower and the University will no longer benefit from the volume discounts it currently enjoys. Apart from the increased cost of Bell Centrex phone lines as compared to VoIP, especially once the current contract expires, there are many other reasons why it is preferable to migrate to the enterprise VoIP service:
Bell Centrex phone lines will not be able to make use of 5 digit dialing except to other Centrex phone lines.
Bell Centrex phone lines will continue to incur high costs for moves, adds and changes to the service location.
North American long-distance costs will continue to be levied for Bell Centrex phone lines, whereas calls within and between continental North America are free and unlimited under the VoIP service.
If a department chooses to wait until after the 3-year migration window that UofT Telecom Services has planned, that department will incur significant phone line cancellation fees. One of the benefits of a department migrating their Bell Centrex lines during the 3-year window is that cancellation costs are averaged out for all phone lines migrated so as not to disadvantage early adopters or reward late adopters.  Those costs are rolled into the interim monthly fee for the VoIP service.
Who is the supplier of VoIP at U of T?
The company supplying VoIP services to the U of T community is BroadConnect Telecom.
As a user, where can I find training for the new system?
Will I lose phone service when power goes out ?
Depending on where you are and whether or not the network you are using has emergency backup power, your VoIP phone and/or computer may lose power.  If that happens, you will not be able to make phone calls using the VoIP system.  We recommend that you use a cellphone to make calls during power outages.